Hello again,
After several trips to the charity shop I had only spent 10p on a woden spoon for mixing the horse food, but,
yesterday I found this !!!!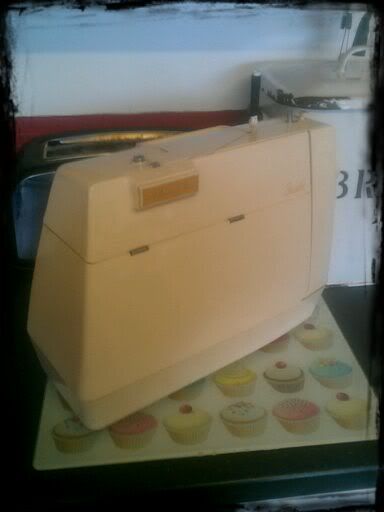 Not much to look at yet but...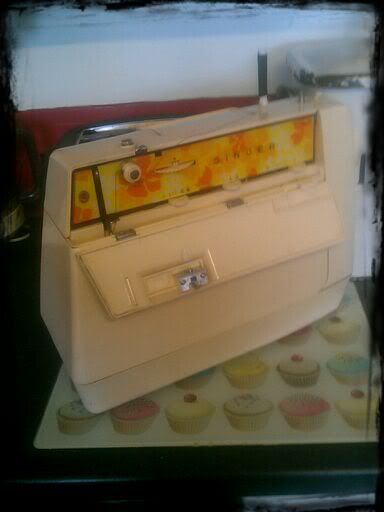 start to unfold the case...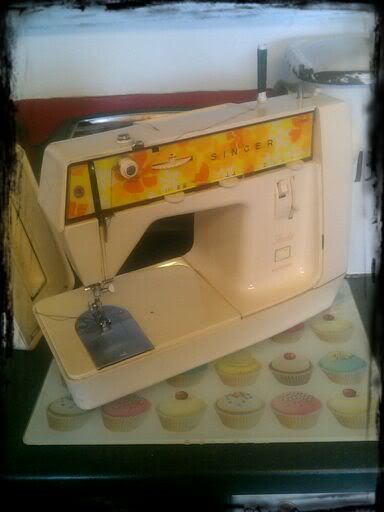 and there she is ! a 1973/4 Singer Starlet (also named 'Genie' ) for the bargain price of £5, complete with box of spools, needles, selection of feet, and instruction book.
I got the husband to switch it on in case it blew up, but it ran for a good 10 mins before there was a crackle and a puff of smoke !
I took it apart and found it was very dusty inside but no sign of damage, the Husband switched it on and ran it on full speed for ages, and ages, but nothing else happened. I used it to patch up my daughters pants , using the zig zag stitch ! its brilliant .
Next...
Also found these English Ironstone beefeater plates, theres 5 of them, they arrived last week, but had a £5 price tag so I resisted them, but they were reduced to £3, so I just had to get them :)
In the other part of the shop, which is in a different building, I found this JAJ pyrex dish for 75p,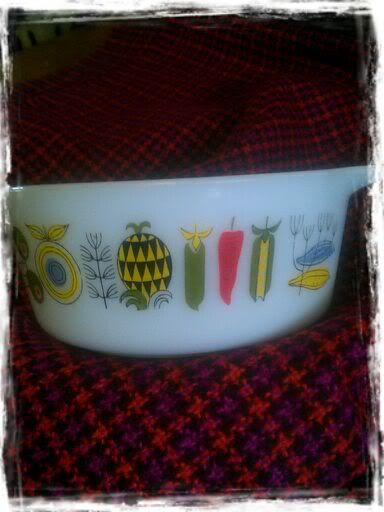 and this pair of JAJ plates, 50p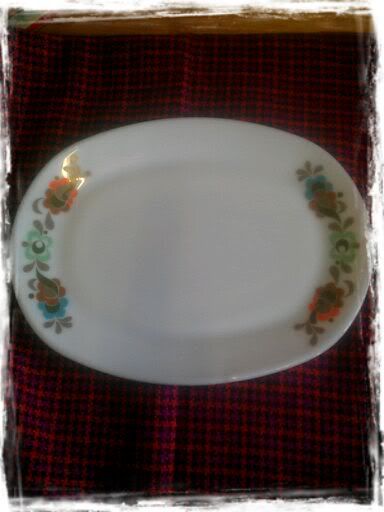 and this tea set, 4 cups, 6 saucers and 6 side plates, for £1.50,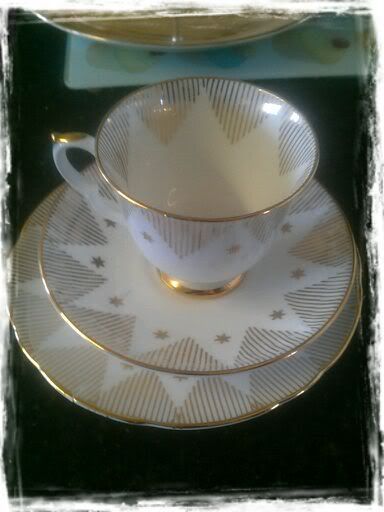 they are Dorchester 'stars and stripes'.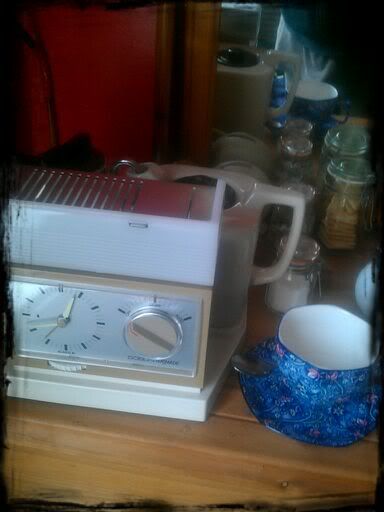 Something turned up next that I've always fancied, A Goblin Teasmade, for £3,
So I've been having tea in bed, just a pity the alarm on it is terrifying !!! It's like something from a nuclear power plant warning theres a breech in the reactor !! certainly makes you leap out of bed !!!
Next a set of scales £1, bit boring but still a bargain,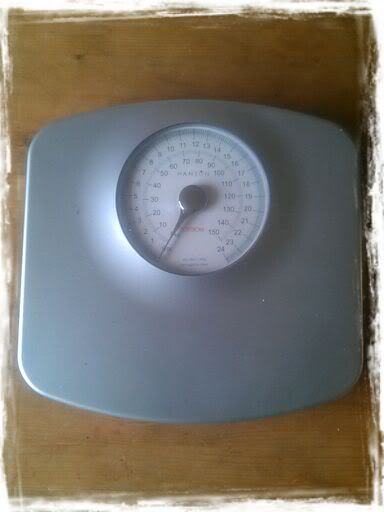 and lastly, heres what I've been doing while watching TV,
I have no Idea what on earth I'm going to make with it when I've done !
linking up to
thethriftygroove.blogspot.com/