Had another trip to the charity shop in search of a microwave but no luck, (I was given a huge old one from a neighbour today, but it blew all the house electrics when i switched it on ! )
but did get this Midwinter fashion tea set , 6 of each , cup, saucer and plate, for £3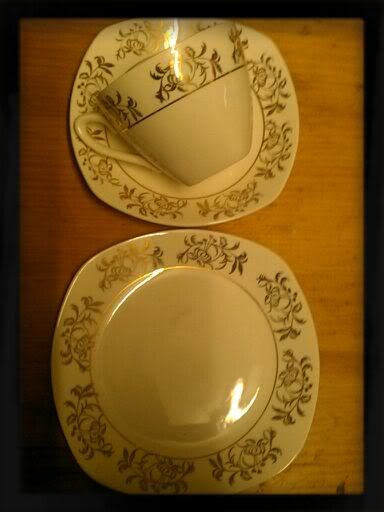 the decoration is actually gold, but it doesn't really show up in the photo.
I also got some brand new slippers for £1.50, my lot all said they look like granny slippers but I don't care ! they are so warm and cosy, lol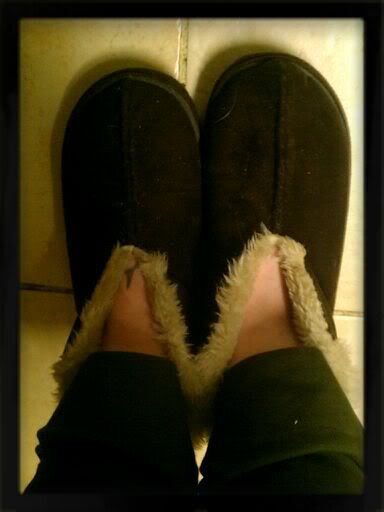 My Mum brought me this glass chopping board up from Yorkshire on sunday, love it !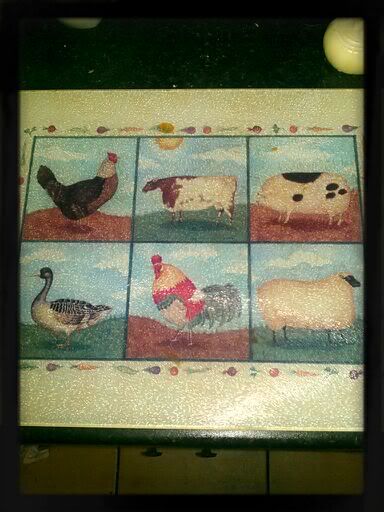 fingers crossed someone donates a microwave this week !