Last week we were given a free baby horse !
A friend of ours bought a pony and was given a rescued pony with it, as it's owner (who had rescued it) didn't have the space for him, She had found him all tied up in his tether chain so he couldn't move, his owner had just left him there and gone away on holiday, so she took him away and paid the bloke when he came back.
Anyway, our friend knows how well Amelia trains our horses, and asked if we would like him for Amelia to train, which was really weird as just the day before I had said I would love a quiet 'ploddy' cob for myself to get back into riding as my charging about days are well gone.
He is a 13.2hh cob cross trotter yearling so it will be a couple of years before I ride him, but it will give Amelia time to bombproof him !! He needs a new name as at the momment he's called Trio, and we are,'t too keen on it :) *edited to add, we have chosen a new name, he is now Skylar !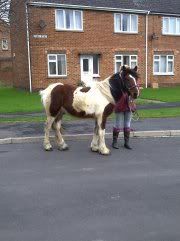 This was him out for a walk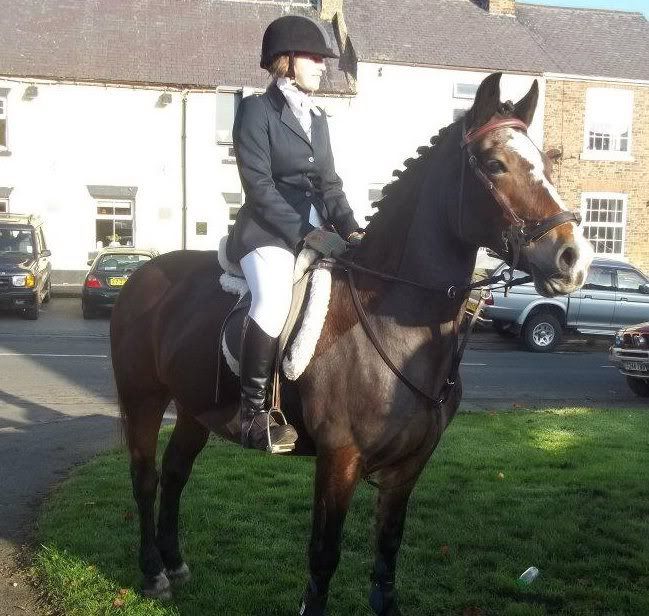 This is one of our other horses, Ruby, we've had her 10 years now